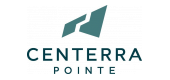 Your Review
Submit a Review

Resident Reviews
|Recommended: YesGreat Place — Love living here, the apartment is roomy. The location is great and close to everything. Even have a little patio that's awesome. The office people are very nice and Maintenance is good on taking care of things that go wrong. They have a nice size pool for hot days, exercise room. They also throw little parties for the apartment community which is awesome that they do that.
|Recommended: YesGreat place to live — This up-scale apartment is a great place to live. The staffs are kind, decent facilities, calm and quiet neighborhoods. All good.
|Recommended: YesCenterra Pointe Review — I like living here. Apartment is very nice. I appreciate having a garage a lot. Staff is responsive and efficient. It like the location as well.
|Recommended: YesGreat Place to Live — Great place to live Recommended highly over other AA properties
|Recommended: YesGreat apartment, quiet, very nice interior — nice surprise for apartment living
|Recommended: YesProperty well cared for and rent is a great value — Spacious apartments, well maintained, excellent on site staff.
|Recommended: YesGreat place to live — A great place
|Recommended: YesThe Comforts of Home — Centerra Pointe is Home - Comfortable, quiet, safe, clean, beautifully maintained, easy to work with floor plans are all very evident but the excellent staff makes it an unexpectedly pleasant place to call home. Thank you for the warm welcome and easy transition. Looking forward to our stay.
|Recommended: YesThis property is at a prime location close to everything , well-maintained, and safe. — Great I would definitely recommend living at Centerra Pointe.
|Recommended: YesI Love Living Here — Comfortable, safe, beautifully maintained - a wonderful place to live
|Recommended: YesExceeded all expectations. — My husband and I have only lived at Centerra Pointe for about 1 month now. This place checked all items on my list for a new home. Moving in was easy, the manager Ryan and leasing agent Tricia were helpful every step of the way. We had some issues with installing our internet, nothing that wasn't resolved within 24h. The club gym has been great during the Pandemic, cleanliness and professionalism are everyone's top priorities. The apartment itself was everyone we expected, even the small ware I found of the granite kitchen counter was taken care of before move in. So far, I am very happy with our new home.
|Recommended: YesVery happy with our new home — This is the first apartment I've moved in since moving to the U.S. from overseas. My husband and I are very comfortable. Maintenance and management teams are very helpful and have always been available to help us with any issues we had during our stay. The location is great as we are close to Target and Meijer. In the rare instances where we had issues like a bulb burning out, or stove light not turning on , the maintenace team would come within the hour to fix the issue. We feel very welcome and part of the community, and we are very happy that we chose Centerra Pointe as our 1st home since coming back from overseas. Special shoutout to Ryan and Tricia who have been very helpful and made our transition super easy and comfortable.
|Recommended: YesLove, love, love it — Love, love, love this place Had lived here several years ago and loved it then. It feels like a neighborhood that is quiet and friendly So glad I came back
|Recommended: YesGreat Community — Clean from the inside and outside, friendly and helpful staff. Very happy